About Globetrotter Agency
Globetrotter is a dynamic one stop travel shop catering for every traveler's needs. We have excellent staff who advise our valued clients on their preferred choices and also recommends holiday ideas for those shopping for a holiday package. Globetrotter is in its 5th year of operation and has maintained a steady growth over this period. Our forte is offering off the beaten track options like adventure and bucket list experiences, culinary and interactive excursions and even planning your special occasion to the last detail. Earlier in 2019, Globetrotter was listed as a non-trading company on the Nairobi Securities Exchange with a view to issuing an IPO in the very near future. This attests to our strength and commitment to our work which is to provide the best possible service to all our clientele.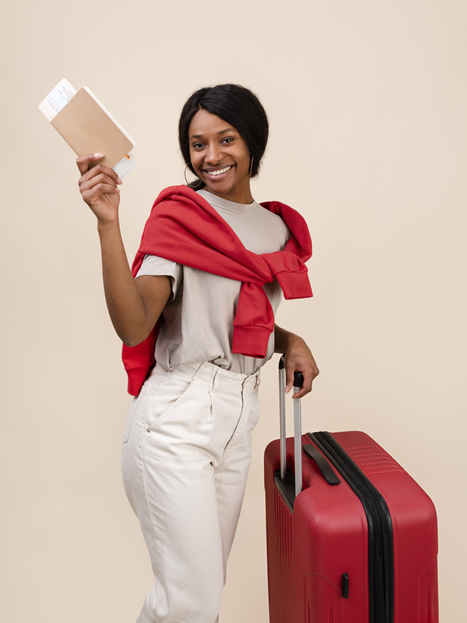 Vision
Africa on the whole is an emerging market. Our vision as globetrotters is to realize the full potential of the internet. Our aim is to have a travel portal that will be used not only in Africa, but worldwide.
Mission
Our objective to make travel affordable and available to everyone at a click of a button. One platform to suit every traveler in every aspect of 'travel'. The path is difficult and not impossible.
G- Global Experience: Aim to deliver to the best of their ability to our clientele every service in order to help them have a global/domestic memorable experience
O- Overall Experience: -We strive to ensure a seamless travel experience
T- Timely Responses: We aim to reply to all our customer queries as soon as possible
R- Reliable: We as an organization pride ourselves as being reliable approachable and friend
O- Online/ Innovation: Our ultimate goal is to the preferred online booking engine for African and global travel. Responding to the favourable online trends and providing clients with the right tools to purchase a holiday package
T- Thinking outside the box: Globetrotter is committed to providing travel solutions and experiences beyond the normal choices
E- Ethical customer Management: We strive to deliver the requested and advertised packages as well as maintain honesty and integrity in the booking and delivery process.